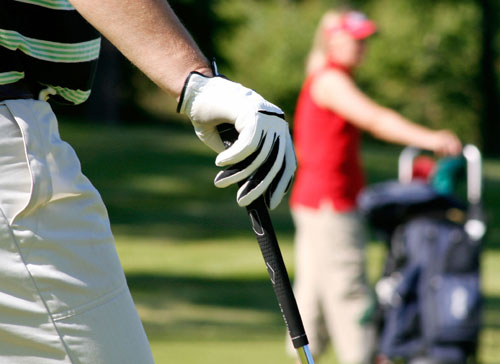 We currently host leagues for local companies, company retiree groups, schools and lodges. If you have a company group, church group ... a golf group from any organization ... and would like to reserve tee times on a regular basis (once a week; once a month, or on some other rotating basis), please contact Jackie Cochran, Tournament Director, at (805) 522-0803 x4 or by EMAIL.
We would be pleased to see you and your group here often!
Tuesday After-Work Twilight League Begins in May!
We're hosting a summer nine-hole league this year on Tuesday afternoons. The league practice rounds begin on May 28, and the competition begins on Tuesday, June 11 at 4:30 pm. The league will run for six weeks, followed by three weeks of finals competition, ending on August 6th. The registration fee is $25 per player.
This league is open to all golfers, with scoring based on net, handicapped scores (golfers must have an established GHIN handicap). This is a team event, with teams consisting of 4-6 players. The winning team members will each be awarded a certificate for a round of golf at Simi Hills at the closing awards party.
This league is all about fun, so come out for an enjoyable afternoon round of golf.
Golfers will be charged our normal super-twilight fees (which normally begins at 5 pm). You can sign up as an individual, or get some buddies to sign up, too, and request to play on the same team.
If you have questions, email Jackie at jackie@simihillsgolf.com or call the golf shop (805.522.0803, ext. 3) and ask for Jackie or Josh. Entries will be accepted in the shop.