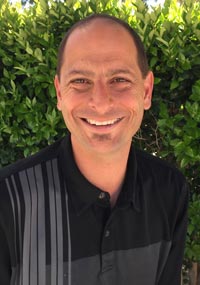 Need new grips or have a broken club?
J's Club Shack, located at the Simi Hills driving range, is owned and operated by Jason Mueller (formerly of Simi Valley's Pro Golf Discount). J's will regrip, reshaft, or repair your club in no time at all, with a goal to provide the best service & satisfaction within 100 miles!
Need a quality club fitting session?
Clubfitting at J's Club Shack is a uniquely individualized experience, formatted to your specific skills and goals. We work with each client to improve the performance and effectiveness of their golf clubs. J's uses Flight Scope X2 to ensure the proper fitting of each club in the bag. When you finish with the experience, you will have customized clubs tailored to your specific strengths and weaknesses. We have proven results in all level players, from the most novice to the seasoned professional. Let Jason work his magic and make your bag work for you!
Jason uses all the latest club fitting technologies. We offer free custom club fitting with all club orders!
Visit the J's Club Shack Website HERE
Hours: contact Jason at (805) 341-8163 for current hours of operation
Photo Gallery