Looking to Improve Your Game?
Simply put, our certified professionals are here to help golfers learn to play golf better. Every student has goals they want to achieve, and our expert instructors focus on the things that help students achieve these goals. Call (805) 522-0803 today or fill out the form on the right for a free consultation so you can start the path to playing better golf today.
---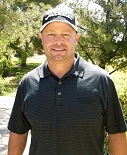 Matt Williamson, Golf Teaching Professional - CONTACT
Matt is a native of Simi Valley and has been involved in the golf business since 1988. He has been teaching since 1996. Matt played on golf teams at Simi High, Moorpark College and Cal Lutheran University. At Moorpark College, his team finished 5th in the state, and at Cal Lutheran, the team finished 2nd in the Southern California Intercollegiate Athletic Conference. In addition, Matt placed 14th in the country in a national collegiate tournament while at CLU. Matt is First Assistant Golf Professional at Simi Hills and is available for individual and group instruction, as well as on-course lessons and video lessons.
Rates:
$40 for an individual lesson for 30 minutes
3 lessons for $100
Children's lessons - $20 for 30 minutes
---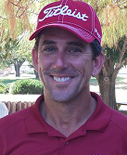 Mike Metz, Golf Teaching Professional - CONTACT
Mike is a teaching Professional and Director of Instruction at Simi Hills. A resident of Simi Valley, Mike has been a golf teaching professional since 2005, beginning his career at Simi Hills and, before returning to Simi Hills, was employed as Head Golf Professional at Lost Canyons. Mike conducts classes and clinics for junior golfers and beginning adults, in addition to providing private instruction, including video swing analysis, for golfers of all abilities.
Rates:
$75 for an individual lesson for 45 minutes